We Print Instagram Hashtag Photos at your Social Event.
Instagram
Social Media Photo Printer and Twitter Feed for Social Event. Use the power of Instagram #HASHTAG,
Twitter
,
Facebook
and Events with SocialfotoBar InstaPrinter and InstaKiosk. Guest will shoot their photo via Instagram. #Hashtag the photo with #NameofEvent and their message. Photos with the # will be displayed on Projection Station, Touchscreen Kiosk and Digital Signage for all to see. A great way to expose your Brand Activation. Photos will also print on professional quality 4x6 prints or our exclusive 4x3 Mini Polaroid Prints with Instagram Profile, Photo, MSG, and Branded artwork of the event, or BRAND. With 200 plus prints per hour, your brand will reach many hands. Guest can also interact with Touchscreen Kiosk and reprint, and email the Photo. Make you event a bit more Social with SocialfotoBar.
The Worlds only Interactive Touch & Gesture Selfie Vanity Mirror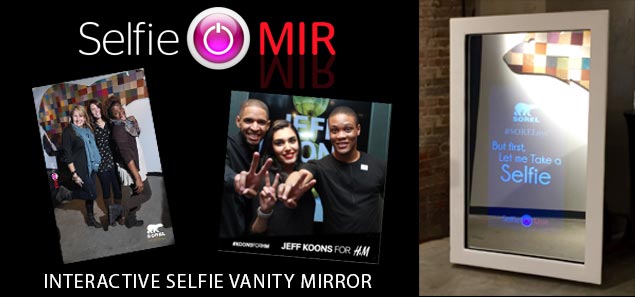 SelfieMIR is a State of the Art-Touchscreen 65 inch Two way Mirror with Social Media Photo Imager. SelfieMIR is powered by a 42" LED Touchscreen Display for Branding, Promotions, Instructions, Videos, Photo Gallery and LIVE VIEW. Guest can start their Selfie hands free by a waving their hand and push to start. SelfieMIR will do the rest. Guest claim their Selfie Pic via iPad Station and then share the branded image to Twitter, Facebook, Instagram, Microsite, and Email. Manage campaigns, collected data, and add a survey. Invite SelfieMIR as your Official Selfie Station at your next event, product launch, premiere, red carpet, trade show,fashion show,and more Visit
SelfieMIR.com
DUBsmash Photo Booth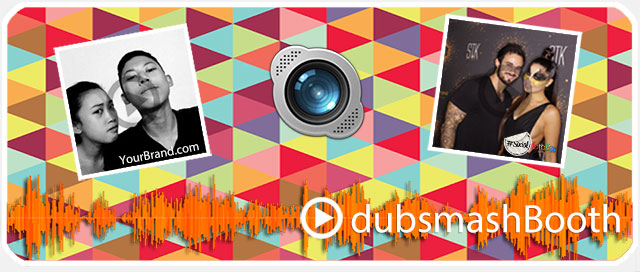 Providing the latest trend in social media integration, DUBsmash Booth will create short selfie videos dubbed with famous sounds. Guest will find their favorite sound, and record their Dub and we'll do the rest. Dubs will be branded and shared to Facebook, Twitter, Instagram, SMS, Email and Dub Gallery. Let's start Dubbing.
HappyDubbing
SocialfotoBar Video Gallery